Love, Lucas
by
Chantele Sedgwick
Publisher: Sky Pony Press
Release Date: May 5th 2015
Synopsis:
When Oakley Nelson loses her brother, Lucas, to cancer, she thinks she'll never recover. Between her parents' arguing and the battle she's fighting with depression, she feels nothing inside but a hollow emptiness. When Mom suggests they spend the summer in California with Aunt Jo, Oakley isn't sure that a change of scenery will alter anything, but she's willing to give it a try.
In California, Oakley discovers a sort of safety and freedom in Aunt Jo's beach house. Once they're settled, Mom hands her a notebook full of letters addressed to her—from Lucas. As Oakley reads one each day, she realizes how much he loved her, and each letter challenges her to be better and to continue to enjoy her life. He wants her to move on.
If only it were that easy.
But then a surfer named Carson comes into her life, and Oakley is blindsided. He makes her feel again. As she lets him in, she is surprised by how much she cares for him, and things get complicated. How can she fall in love and be happy when Lucas never got the chance to do those very same things?
With her brother's dying words as guidance, Oakley must learn to listen to and trust herself again. She soon realizes that second chances are ways to learn from the past, and you don't always have to leave the past behind to find happiness in the future.
I was excited for this book to come out because I really just like the sibling connection/emotion involved. Especially with one dead and the other is grieving, but finds a piece of him. I thought that was a fantastic premise and I needed to see where it went.
It went to amazing writing. There is the perfect amount of sadness and hope, the perfect blend throughout the story. Chantele is also a very talented writer and it shows through Lucas. Her words flow together and make you fall in love with the characters and each page.
I enjoyed the plot of this story. Just starting, again, with the death of Lucas and then traveling to California and meeting Surfer Dude Carson and falling in love. I loved turning the pages and reading more into this story. It was sweet and heartfelt and just a good book. 10/10 will recommend.
4.5 stars
"A deeply moving tale of unimaginable loss and the redemptive power of love. Sedgwick masterfully delves into the painful details of losing a loved one, breaking your heart even as her beautiful words stitch you back together. Romance and friendship, true growth and authentic healing, this story blew me away. It takes a special book to bring tears to my eyesand make me swoon... Love, Lucas? Yeah, this book is special." —Rachel Harris, New York Times bestselling author
"Chantele Sedgwick's Love, Lucas, is a beautiful story about finding hope, first loves, and learning to live again after the loss of a sibling. With a fantastic cast, and the gorgeous setting of the California coast, this book is one fabulous read." —Jolene Perry author of The Summer I Found You
"A beautiful, moving novel of loss and love. Sedgwick's elegant prose weave a heart-breaking tale that stays with you long after you have finished the last page." —G. R. Mannering, author of Roses
"An emotional summer of love, hope, and healing! Love, Lucas is easy to adore with Sedgwick's real relationships, sweet romance, and tale of renewal." —Lizzy Charles, author of Effortless With You
"Chantele Sedgwick navigates the dark waters of grief with a deft hand and plenty of heart.Love, Lucas will drag readers under before bringing them back to the surface for a life-saving breath of hope." —Amy Finnegan, author of Not In the Script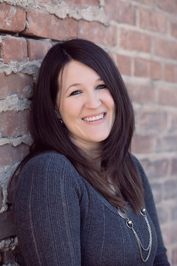 Chantele Sedgwick is a YA author, harpist, wife to one and stay-at-home mom to four. She loves happy endings, Kit Kats and judging by her book shelves, buys way too many books.
Prize pack 1: Signed hardcover copy of Love, Lucas, a Micro Mini Book necklace of your choice (Up to $9.95) from the Tiny Book Town Etsy Shop and a full swag pack (US Only)
Prize Pack 2: $10 Amazon Gift Card and a full swag pack (US Only)
~Ashley