By Tracy Clark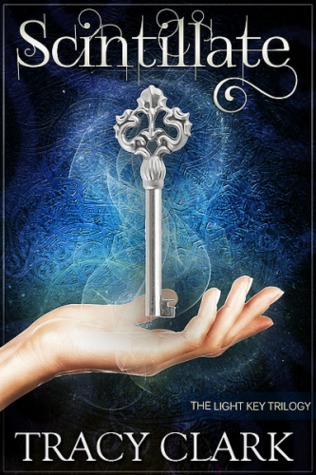 A mighty flame follows a tiny spark.
Cora Sandoval's mother disappeared when she was five and they were living in Ireland. Since then, her dad has been more than overprotective and Cora is beginning to chafe under his confines. But even more troubling is the colorful light she suddenly sees around people. Everyone, that is, except herself—instead, she glows a brilliant, sparkling silver.
As she realizes the danger associated with these strange auras, Cora is inexplicably drawn to Finn, a gorgeous Irish exchange student who makes her feel safe. Their attraction is instant, magnetic, and primal—but her father disapproves, and Finn's mother orders him home to Ireland upon hearing he's fallen in love. After a fight with her father, Cora flees to Ireland, both to follow Finn and to look for her missing mother.
There she meets another silver-haloed person and discovers the meaning of her newfound powers and their role in a conspiracy spanning centuries—one that could change mankind forever…and end her life.
My Thoughts:
Scintillate blew away all my expectations. I was expecting to like this book, but I was wrong. I loved it.
Cora and her friends are all really awesome characters. They are developed and they are all realistic. I enjoyed listening to their banter and I especially loved Finn. But who wouldn't love an Irish boy with that much charm? ;)
The auras of this book were so cool. I thought it was fascinating going through the different emotions of people just by seeing their colors. But I absolutely adored the whites and silvers. I love how they advance the story.
The Scintilla and Arrazi are incredibly interesting. Tracy does a fantastic job showing how they act and how they interact, along with the necessary backstory for each.
Okay the plot twist at the end. Well, the almost end. I almost cried. But first I had to put down my book. It was that powerful and shocking.
Overall, this book is well-written and left me begging for more. Good thing I have my copy of Deviate to start now.
5 stars
**Do you want to win insane prizes by earning points? Join Tracy's #DV8TLC challenge! More info
here
**
~Ashley